Christine E. Brimm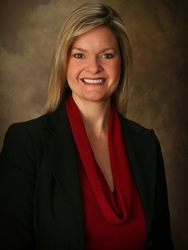 Attorney
cbrimm@bartonbrimm.com
Education: College of Charleston, B.A., 1990
University of South Carolina School of
Law, J.D., 1994.
Practice Areas: Bankruptcy; Commercial
Bankruptcy; Debtors and Creditors Rights;
Fraudulent Transfer and Preference Litigation:
Small Business Reorganization Act;
Adversary Proceedings;
Financial Workouts and Settlements.
Honors:
Appointed Subchapter V Trustee for South Carolina
Certified Specialist, Bankruptcy and Debtor-Creditor Law, The Supreme Court of South Carolina
Certified Mediator
LawDragon 500 Leading Bankruptcy and Restructuring Lawyers
Rated by Super Lawyers
Appointed to the Commission on Continuing Legal Education and Specialization
Legal Elite of the Midlands 2016
Professional Activities:
J. Bratton Davis Bankruptcy American Inn of Court
Executive Committee
Program Committee Chair
Barrister Member
South Carolina Bankruptcy Law Association
Officer, 2019-present
Board Member, 2014-2015, 2017-present
Marketing and Sponsorship Committee, 2016-present
Program Chair/Co-Chair, Annual Seminar, 2013, 2014, 2015
Annual Seminar Committee, 2013-present
Committee Member, Paralegal Continuing Education Seminar, 2012
American Bankruptcy Institute
Southeastern Conference Advisory Board, 2015-present
Editor, Building Blocks: Essential Tools for the Bankruptcy Practitioner, 2012
Turnaround Management Association
2011 Transaction of the Year, Jackson & Perkins/Park Seed (contributing attorney)
Ask-a-Lawyer Program, volunteer
United States Bankruptcy Court for the District of South Carolina
Advisory Committee on Local Rules and Practice
Coastal Women Lawyers
International Women's Insolvency and Restructuring Confederation
Admissions: South Carolina Bar, 1994;
United States District Court for the District of South
Carolina, 1995; United States Court of Appeals
for the Fourth Circuit, 1995.
Speaking Engagements and Articles
Preference Actions and Fraudulent Conveyance law, SCBLA Virtual Seminar, September 2020
Ethics Goes to the Movies, Panel Speaker with The Honorable Laura K. Grandy, September 2020
The Curious Case of the LLC: Often Used, But Rarely Understood, ABI Southeastern Conference, July 2019
To Have and To Hold, Till Debt Do Us Part: What Every Family Law Practitioner Needs To Know About Bankruptcy, Horry County Bar Association Seminar, February 2018
Don't Just Go Through the Motions: Effective Motions Practice in Bankruptcy Court and Trial Advocacy Tips, ABI Southeastern Conference, July 2017
Do You Trust Me? Resulting Trusts, Constructive Trusts, and Equitable Liens, SCBLA Monthly Meeting; November 2016
Help! Effective Strategies for Reducing Litigation and Costs in Individual Chapter 11 Cases, South Carolina Bar CLE: Litigation and Innovation in Consumer Bankruptcy Cases; November 2015
Section 363 Sales, SCBLA Monthly Meeting; October 2015
Preparing for Trial, Bankruptcy Paralegal and Staff Support Seminar; 2010
Biography:
Christie joined the firm in 2009 after a number of years as a solo practitioner where she concentrated her practice on debtor/creditor rights and foreclosure. Prior to her solo practice, Christie worked as a contract attorney drafting appellate court briefs and circuit court supportive memoranda, for submission in both state and federal courts.
Before moving to Columbia in 1998, Christie was a litigation associate at Buist Moore Smythe & McGee in Charleston (now Womble Bond Dickinson) in Charleston, where her primary practice areas were construction and surety law and tort defense, with some experience in employment law and workers' compensation. There she developed experience in all facets of litigation, including development of pleadings, pre-trial discovery and depositions, legal research, preparation of motions, oral argument of various motions to the court, and management of litigation case files.
Since 2009, she has focused her practice on bankruptcy and bankruptcy related issues and has represented debtors, trustees (both Chapter 11 and Chapter 7), and creditors. Her practice encompasses a wide range of commercial and consumer bankruptcy matters, involving Chapters 7, 9, 11, 12, and 13. Her early years as a litigation associate helped prepare her for the large volume of adversary proceedings she currently pursues on behalf of her clients.
Since focusing her practice on bankruptcy, Christie has been actively involved in the South Carolina Bankruptcy Law Association, where she has served as the Chair or Co-Chair of the Seminar Committee for the SCBLA Annual Seminar for many years. She has also served on the American Bankruptcy Institute's Southeastern Advisory Board since 2015. Christie has a strong interest in promoting legal education within the bankruptcy bar and is currently continuing her efforts to provide meaningful educational opportunities as a member of the SCBLA Board. She is a frequent speaker on a variety of bankruptcy and litigation topics.
Christie graduated from the University of South Carolina School of Law in 1994. As a top 10% graduate of her class, she was granted membership into the Order of the Coif and the Order of Wig and Robe. In addition to serving as Editor in Chief of the Real Property, Probate & Trust Journal, Christie was awarded the American Jurisprudence Award in both Appellate Advocacy and Trusts & Estates. Christie became certified as a specialist in Bankruptcy and Debtor-Creditor Law by the South Carolina Supreme Court in February of 2015.
She is also certified as a Circuit Court Mediator and a Family Court Mediator. In 2020, Christie was appointed a Subchapter V Trustee for the State of South Carolina for cases filed under the new Small Business Reorganization Act. She is rated by Super Lawyers and has received the distinction of LawDragon's 500 Leading U.S. Bankruptcy and Restructuring Lawyers.